Fab Lab Family Days – Come and Join Us!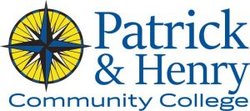 Oct 1, 2022
Oct 8, 2022
Patrick and Henry Community College 
Join us for a fun, hands-on activity for the entire family in the Fab Lab! Each month we will have a featured activity to allow individuals and families the opportunity to learn fun and creative things you can do in the fab Lab. No experience or technical knowledge needed. DIY STICKERS! In October, participants will be using the vinyl cutter to create unique, custom designed stickers!
Saturday, October 1, 10:00 AM-12:00 PM, $15, Patrick County Fab Lab.
Saturday, October 8, 10:00 AM-12:00 PM, $15, IDEA Center