Strategic Communication Degree from Radford University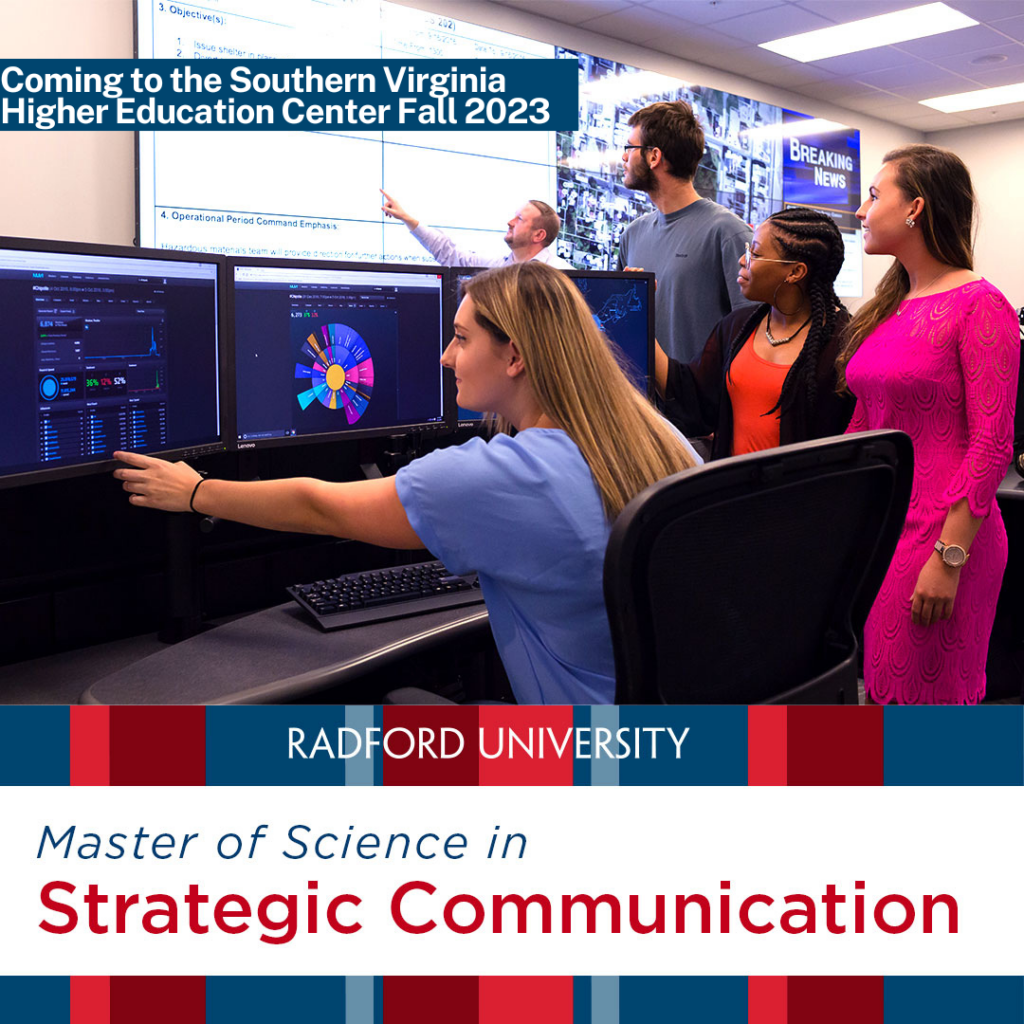 Earn your Master of Science in Strategic Communication from Radford University! We are now recruiting for the 2023-2025 SVHEC cohort. Stay local while taking the same curriculum provided on the main Radford University campus.
Courses are taught through blended learning, with some in asynchronous online format and some in flexible hybrid format with interactive videos. Students meet only one night per week at SVHEC during spring and fall semesters, providing a balance of work life and academic life.
The Master of Science in Strategic Communication degree allows students to prepare for careers across various areas of expertise and industries, such as government, financial institutions, public relations firms, higher education, healthcare, and more. Students will explore courses in public relations, organizational communication, political communication, training and development, communication change and innovation, interactive media and analytics, and more. The strategic communication curriculum has a broad approach to allow students to learn multiple communication tactics. Students can take specialized classes to develop their skills in their interested areas.
This program consists of 36 hours of coursework. Classes are completed in a specific sequence with cohort colleagues, allowing students to build valuable relationships, connections, and community as they pursue graduate education.
The program will last six semesters, including summer sessions, and involve two courses each semester. The program only accepts fall enrollment. To join the Fall 2023 cohort, please complete your application before May 31, 2023.
Information Sessions
Interested in an in-person information session on Feb.1st? Follow this link to sign up: https://bit.ly/radford-inperson
Or are you interested in a Zoom information session? Sign up here: https://bit.ly/radford-zoom
---
For more information, contact
Amanda Baldwin-Estep, M.A.
Radford University Site Coordinator
276-619-4314| abaldwin17@radford.edu