Fab Lab Family Days – Come and Join Us!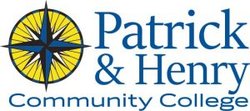 Sep 17, 2022
Sep 3, 2022
Patrick and Henry Community College 
Join us for a fun, hands-on activity for the entire family in the Fab Lab! Each month we will have a featured activity to allow individuals and families the opportunity to learn fun and creative things you can do in the fab Lab. No experience or technical knowledge needed. CUSTOMIZE A NOTEBOOK USING THE LASER! In September, participants will be using the laser cutter to create a custom wooden notebook.
Saturday, September 3, 10:00 AM – 12:00 PM, $15, Patrick County Fab Lab.
Saturday, September 17, 10:00 AM-12:00 PM, $15, IDEA Center.
Pre-Registration Required. 276-656-5461.